Welcome to The Vic Hotel!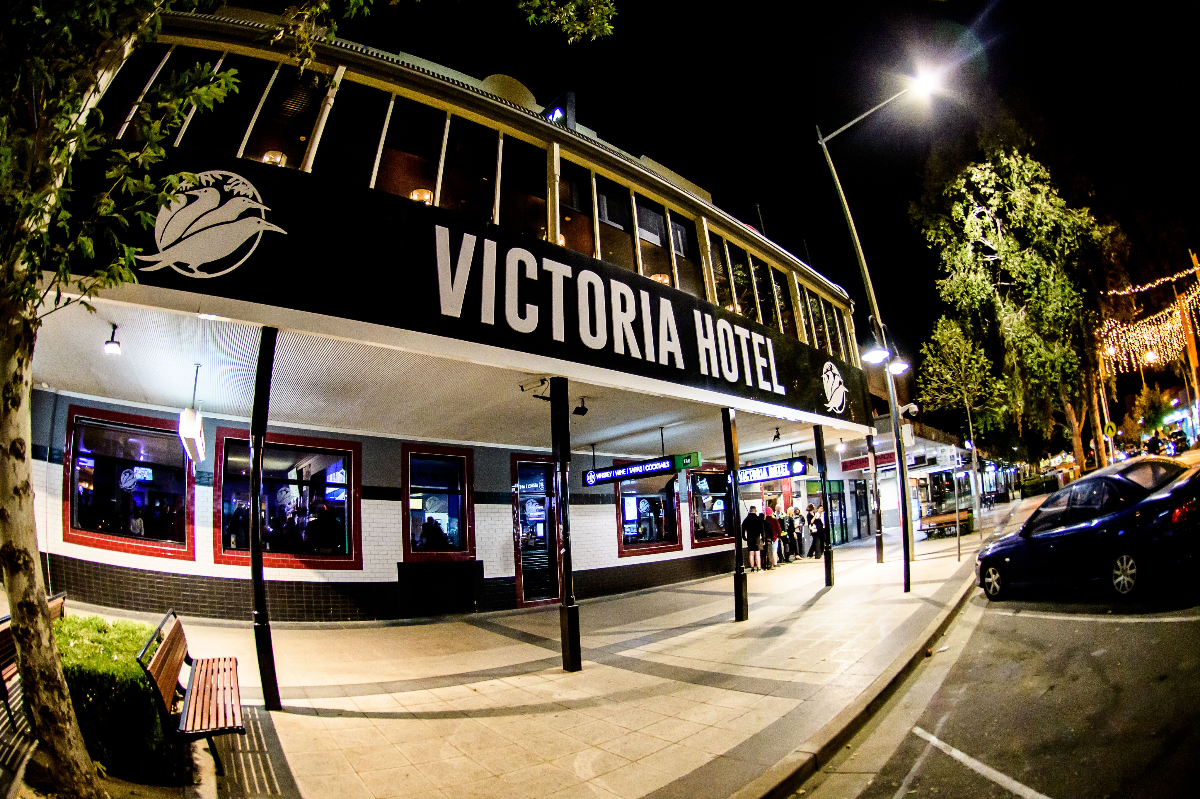 Located right in the heart of Wagga on Baylis Street, the iconic Vic Hotel is the place to be!
Whatever you're looking for, be it an ice-cold beer, a delicious meal, a bit of sport, some live entertainment, a cocktail or two, a table for twenty, a late-night adventure or something fun to do throughout the week – you'll find it right here at The Vic!
So, come in, say hello, grab a drink and a bite to eat and soak up all that The Vic has to offer!
At The Vic you'll always be able to find a delicious variety of foods and flavours that will delight your taste buds; from your go-to pub classics to your tender cuts off the grill, there's something for everyone.
Our kitchen is open daily from 12pm – 9pm, so whether it's an easy work lunch, an early family feed, a special occasion, or simple dinner and drinks, a hot and hearty meal will always be available.
Venture up the stairs to The Loft, a cosy cocktail bar open Friday & Saturday. This speakeasy offers a range of creative cocktails, top-shelf liquors, and delicious share plates making it the perfect spot for afternoon pre-drinks, special occasions, date nights and private events.
Book now to secure your table!
or call us now on (02) 6921 5233
Bookings are available in The Bistro & The Loft